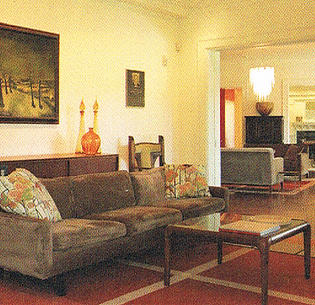 In the news: Winter Hill now provides a home for area nonprofits
________________________________________​​
​
Winter Hill has been a spiritual and cultural center in the Hudson Highlands for more than 120 years.

The house was built for the Reverend Walter Thompson (1851-1939) and his wife Jessie Fuller Thompson (1854-1939). Thompson had graduated from Amherst and was ordained as an Episcopal priest in 1876. After serving in the Albany area he became rector of St. Philip's Church at Garrison in 1883. In this small, largely seasonal parish, which had many prominent parishioners, including the Osborn family and Hamilton Fish, the Rev. Thompson pursued his interests in writing and Biblical scholarship, and hosted Episcopal spiritual retreats. He obtained his doctorate in divinity in 1888.
​
The Thompsons first lived at Lane Gate. About 1890 they purchased this property and had a new home built in the Tudor Revival style. In contrast to the grand Gothic Revival style—of which there are several examples in the Hudson Highlands—the Tudor Revival reflected the more modest massing, overhangs, half-timbering, and other features of English architecture of the 1500s. The Thompson's house is a relatively early example of this style in America. The plan included an elaborate carriage house and stable (now a private residence). The Thompsons and their five children moved into the new house in 1891. Reportedly, the Rev. Thompson officiated at the wedding of one of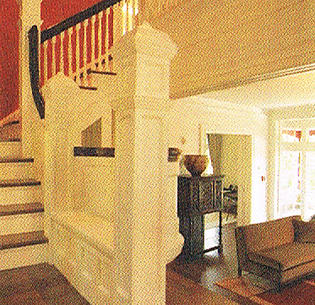 their daughters from the pulpit-like landing of the front stairway.
​
The Rev. Thompson left St. Philip's in 1898 and became vice-rector of St. Paul's American Church in Rome. He then served at the Church of St. John the Divine in New York and the American Church in Lucerne, Switzerland, before retiring to Garrison. He returned to St. Philip's as interim rector for eight months in 1907. In retirement, he pursued his spiritual studies and also chaired the Putnam County Board of Child Welfare.
​
After the Thompsons died in 1939, the house became a residence for the Sisters of the Good Shepherd, who operated the nearby Villa Loretto (1928-1975), an institution for troubled young women. After that, it was used as a retirement home for Christian Brothers of the Christian Schools for a few years.
​
In 1979, Father Eugene Keane, with Sister Marita Paul and Sister Marie Virgil of the Franciscan Sisters of Peace, established the Nazareth Life Center here to provide an alternative to abortion for unwed mothers. Approved by the State of New York in 1980, the Nazareth Life Center housed and provided education, recreation, and medical and adoption services for as many as 10 young women at a time. More than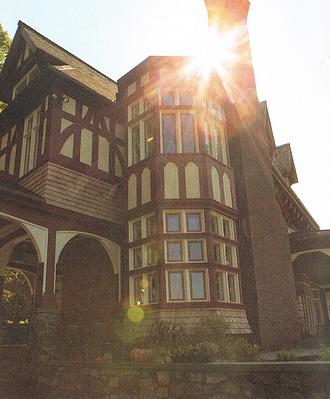 500 children were born and adopted through the Nazareth Life Center during its 28 years in operation.
​
The house and carriage house were added to the National Register of Historic Places in 1982. After the departure of the Nazareth Life Center, the house was purchased and completely renovated. It now serves as offices and a meeting place for cultural institutions.